Agency News
Marcus Thomas Launches College Scholarship Program for Northern Ohio Students
October 11th 2022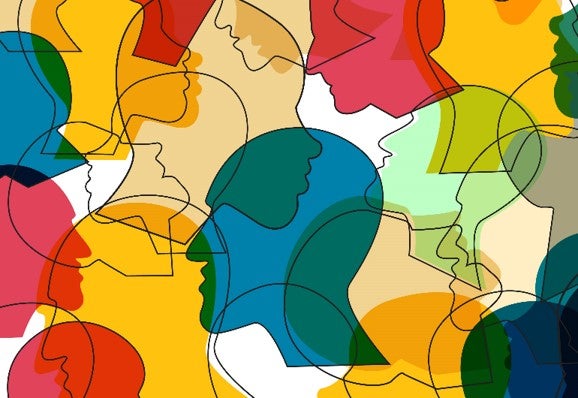 Cleveland, Ohio, Sept. 30, 2022 – Independent agency Marcus Thomas has launched a scholarship program to help local students pay for necessities tuition scholarships don't cover.
Agency Partner and Chief Creative Officer Jamie Venorsky said that the Marcus Thomas Legacy Scholarship Fund was born after leaders recognized the gap in funding available to marginalized students. "Research showed that there's a ton of scholarship money out there but not for food, books, computers and other 'gap costs' that tax college students," said Venorsky. "One of our agency's core values is Community which we define as leaving things better than we found them, so we intentionally focused on students in our own backyard," he added. "Adding value is an agency mantra and by giving students scholarships to cover incidentals, we're optimistic they will have more successful academic careers."
The scholarship initially will cover costs for two students, one an adult learner and the other from impoverished Warrensville Heights High School in Cleveland where Marcus Thomas has long mentored students.
Joanne Kim, the retired founding partner of the agency who served as its longtime chief idea officer before becoming its first chief diversity officer, remains active in the agency's mentoring efforts. She and Venorsky worked with the Cleveland Foundation to identify scholarship recipients. "We want to help relieve the stress of college and by helping students fund essential needs, they will better assimilate," said Kim.
The scholarship, funded by the agency and individual partners, will initially assist two students. The agency plans to double that number in 2023. Qualifying students must be a be a graduating senior from a Northeast Ohio high school served by College Now, with a preference for those graduating from Warrensville Heights High School. They must have a high school GPA of at least a 2.5, have received a score of 18 or higher on the ACT or a score of 960 or higher on the combined verbal and math SAT, submit a Student Aid Report (SAR) for the relevant academic year, meet the eligibility requirements for the Federal Pell grant, and plan to attend a public or private, not-for-profit higher educational institution approved for Federal financial aid pursuing a certificate, associate, or bachelor's degree.
The Marcus Thomas Legacy Scholarship Fund is renewable for up to three additional years, based on available dollars and provided that the individual maintains full-time status (at least 12 credits per semester or 24 credits per year) at an accredited college or university, earns at least a 2.0 cumulative grade point average, and participates in College Now's mentoring program.
The adult learner must be 19 years or older, with at least one year since high school graduation, reside within one of the 11 Northeast Ohio counties, and have a college GPA of at least a 2.5, if enrolled in the last five years. The scholarship is also renewable based on available dollars and provided the student maintains at least a part-time status (at least 6 credits per semester or 12 credits per year) at an accredited college or university and earns at least a 2.5 cumulative grade point average.
While supporting students in need, Marcus Thomas also hopes to nurture rising stars and introduce them to the advertising industry. "Younger students really have no idea that advertising, graphic design, media, and strategy even exist as careers," said Venorsky. "Our work at Warrensville Heights High School has opened students to a new world. Were optimistic that the college scholarship program will have a similar effect."
###
About Marcus Thomas
Marcus Thomas LLC, with 280 professionals in its offices in Cleveland and Cincinnati, Ohio; Buenos Aires, Argentina; and Santiago, Chile, is among America's leading national independent agencies. With a collection of category experts under one roof, Marcus Thomas is a recognized leader in creative, media, public relations, and social media and technology. The humble midwestern agency founded in 1937 is regularly honored for its award-winning campaigns and as a best place to work. Whether working on hyper-local media strategies or creating spots that run on massive stages like the Super Bowl, its suite of integrated services continues to be its massive differentiator.